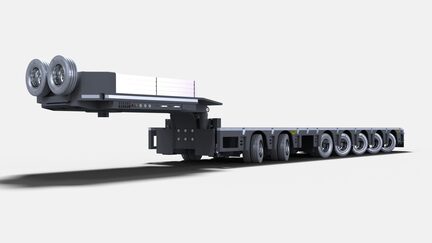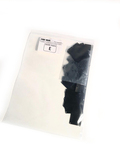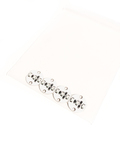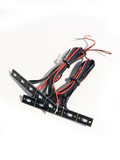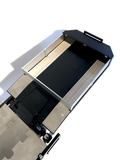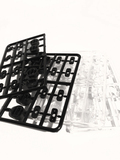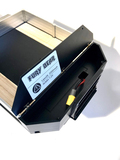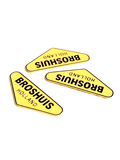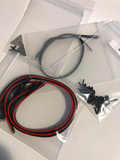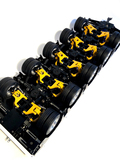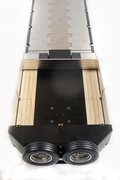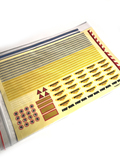 Broshuis trailer 2+5 1:14 2020 model
22.284,50 kr.
Varenummer: 3011
Bestillings vare
Broshuis Holland fully independent suspension and steering European Low loader for Tamiya 1:14 scale trucks
Fury Bear launched a 1:14 low loader model with electronic steering and independent suspension simulation system, with equipment rack on the front a special 7 axle heavy-duty cargo special trailer.
Broshuis Holland 1:14 Scale Heavy Goods Special Trailer the Tamiya low loader must have! The Fury Bear 2+5 axle heavy cargo trailer is designed to to be more realistic than other 1:14 scale trailers.
The suspension steering system adopts the same structure as the real trailer. It can realize follow-up steering and lateral walking.
On the side of the trailer you can also install appropriate number of drag plates according to actual needs.
Servo waterproof high-power steering gear 26kg, the trailer can handle a maximum load of 100kg.
The first independent suspension same as the real model.
Trailer adopts modular design of the real model, you can achieve personalized adjustable design such as lengthening and shortening the trailer 40cm.
Full wheel steering the same steering mode as the real trailer has.
The axle and steering gears are connected to each wheel directly to ensure the accuracy of the steering.
The electronic independently steering module developed by Fury Bear Model controls all steering actuators.
All Steering sensors of vehicles use Hall sensors
Steering servos use 26kg metal high torque waterproof steering engines. The follow-up steer effect is similar to that of the real trailer.
The 7 axle heavy trailer weighs only 7kg and is made of high strength aluminium alloy.
Total length 120 cm extended 160cm
4x rear light units incl. Leds
12 sidelight units incl. Leds
2 rear working light unints incl. Leds
22 Tires
2 spear Rims for front mounting
Mud flaps 12x small 1 Large
Trailer stickers
Broshuis 3D Logo 3x
You only need to buy a King pin from your local dealer!